Domain Home guarantees that if a price on a stock item is lowered within 30 days of your order placement, upon request, you are entitled to receive a refund for the difference between the lower price and the actual price paid. This does not apply to merchandise that is reduced for clearance and discontinued pieces. Custom orders are not included. Coupon promotions do not apply.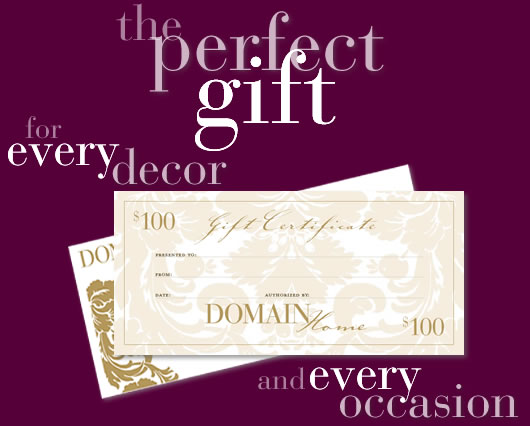 Now giving the perfect gift is as easy as pressing a button.


Domain Home Gift Certificates* are available in denominations of $50, $100, $250, $500 and $1000. Your purchase and matching gift envelope will arrive by mail in approximately 5 business days.


*Gift Certificates may be used in any of our 27 retail locations, and excludes online purchases at this time.